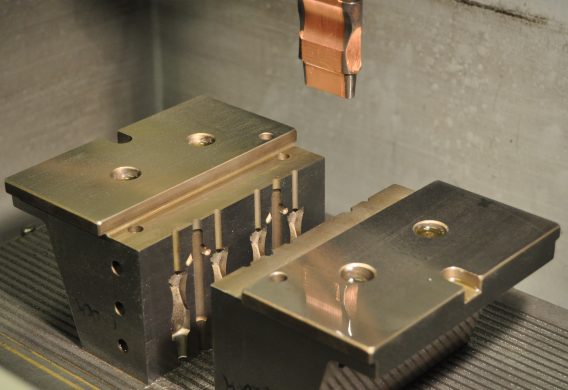 Tooling at Bowles and Walker Ltd means precision engineering expertise delivered to a wide range of sectors, not just for plastic injection moulding. We pride ourselves on becoming involved in the design and engineering of our customers tooling, working closely to build relationships and provide expertise in the design and manufacture of mould tooling. Our modern tooling equipment and extensive practical experience sits alongside our moulding capability, allowing Bowles and Walker Ltd to support product development to full production.
Utilising over 40 years of mould tool design and manufacture for the plastic injection moulding industry, we are able to offer friendly, practical, hands on moulding expertise to help our customers produce precision, cost effective tooling to meet their demands.
We utilise modern CNC equipment and spark erosion to manufacture, repair and modify mould tooling for injection moulding and die casting, from simple single impression to complex multi cavity tools.
We also carry out a range of single and small lot precision engineering tasks.
Services Include:
– Mould tool design
– Tool-making (injection moulding, die casting)
– Precision Engineering
– Spark Erosion
– Tool Repair and Modification
– Small Run Production Engineering
– Jig Manufacture