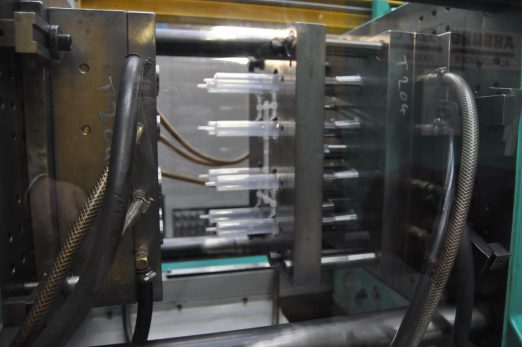 At Bowles & walker Ltd, we have a long history of bespoke precision plastic moulding for the Engineering, Medical and Pharmaceutical Industries as well as parts for general consumer requirements.
We provide high quality, precision injection moulded components, utilising modern equipment, operated by our highly trained and skilled staff. We offer a flexible service to our customers, producing in batch sizes from a few hundred to 1 million plus, priding ourselves on meeting our customer's demands for quality and delivery.
We offer friendly expertise and advice to help take customers concepts to finished products. Our expertise has also allowed us to establish a number of key strategic partnerships, supporting a number of large and small growing enterprises.
We are continually investing in the latest moulding equipment producing components ranging from 0.1g to 2000g, on plant from 25T to 400T, in batches as required. Our in house tooling manufacturing capability allows us to closely monitor tools for wear and performing ongoing service and maintenance.
We offer
Sub assembly
Ultrasonic welding
Insert Moulding
On site tool service and repair capabilities
Automated assembly and inspection
Packaging
Inventory management