09/03/2023
The benefits of using UK manufacturers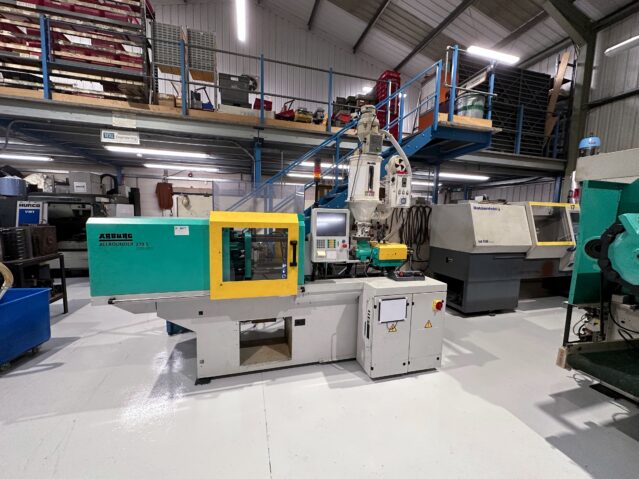 GB Projects have reported that the UK is currently the ninth largest manufacturing nation in the world, employing 2.7 million people and contributing 11% of GVA, which is crucial to our economy and prosperity. And we certainly agree! Not only does manufacturing in the UK benefit your business directly, it can be advantageous for the wider national economy. Here we've listed some of the main benefits of supporting UK manufacturers.
Reduced carbon emissions
Sustainability is a very popular topic at the moment, as it should be! Companies all over the country are looking to do everything they can to reduce their carbon footprint.
One way manufacturing in the UK helps with this is the reduction in travel time as there isn't a need for goods to be shipped as far. Think about how much time it takes and how many resources are used to get supplies from another country on the other side of the world. The closer the product is to your front doorstep, the less distance it has to travel. This all contributes to less transport and fuel consumption, keeping our planet just that little bit greener. As an added bonus, this can also contribute to reduced lead times with less chance of delays and hold ups at border control.
Transparency
Due to the UK suppliers manufacturing laws, all products must be made to an approved industry standard and comply with the health and safety regulations put in place. Something you cannot always be 100% sure of when using an overseas manufacturer. Transparency is key and we are always open and honest with our customers.
On-site visits
Living closer to the manufacturer means it is a lot easier to go and visit them. This not only helps to build a close relationship, but can be very useful if you already have an existing tool and product. Visiting in person allows you to physically show what you've got and explain exactly what you need.
Efficient production
Operating in the same country can be very beneficial for production management. Some manufacturers, like us, provide a stock holding service allowing you to order the most cost effective product quantities. Parts are then supplied when you need them rather than all at once, helping with cash flow and avoiding expensive warehouse costs.
Supporting our economy
Make It British conducted a survey in 2022 to uncover whether more people are beginning to buy British. The survey revealed that 69% of consumers are now more likely to buy products made in the UK compared to before Brexit and the pandemic, and that they are willing to pay up to 20% more for UK-made goods.
There are many reasons behind why people now think like this. The more we support our fellow UK businesses the more job opportunities open up within our community. Not only this, it can help lower the country's combined carbon emissions and reduce the dependency on overseas supply chains.
Here at Bowles & Walker our services are managed and controlled in Norfolk, UK. We are proud to be supporting our economy in any way that we can and are always looking to reduce our carbon footprint. For more information about our services please call us on 01953 885294 or email info@bowles-walker.com. We would be happy to work with you on your journey to support UK manufacturers.