28/07/2016
Building for the future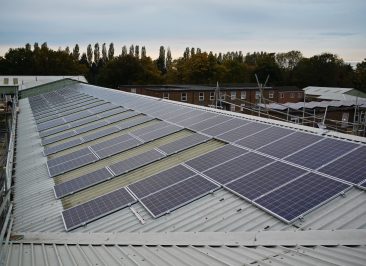 As part of Bowles and Walker Ltd's commitment to the environment and our continuing investment programme in our plastic injection moulding activities, we have installed a 33 Kw Photovoltaic System.
The new solar system will reduce the reliance on the National Grid for our plastic injection moulding power requirements. The system which was installed by Abel Energy, a local installer, is in an ideal location on the south roof of the factory and warehousing units.
Care was taken not to cover the useful clear roof panels that provide natural light into the units. It is expected to reduce electricity costs during the week and provide power to the grid during any weekends that the company is not running.
If this system shows significant promise we envisage that further solar arrays will be installed in the future and Bowles and Walker Ltd will continue to be the forerunner of environmental technologies as they become available.
If you would like further information regards Bowles and Walker Ltds environmental aspirations please do not hesitate to contact us.