13/07/2023
Seneye & Bowles and Walker: Long Term Relationships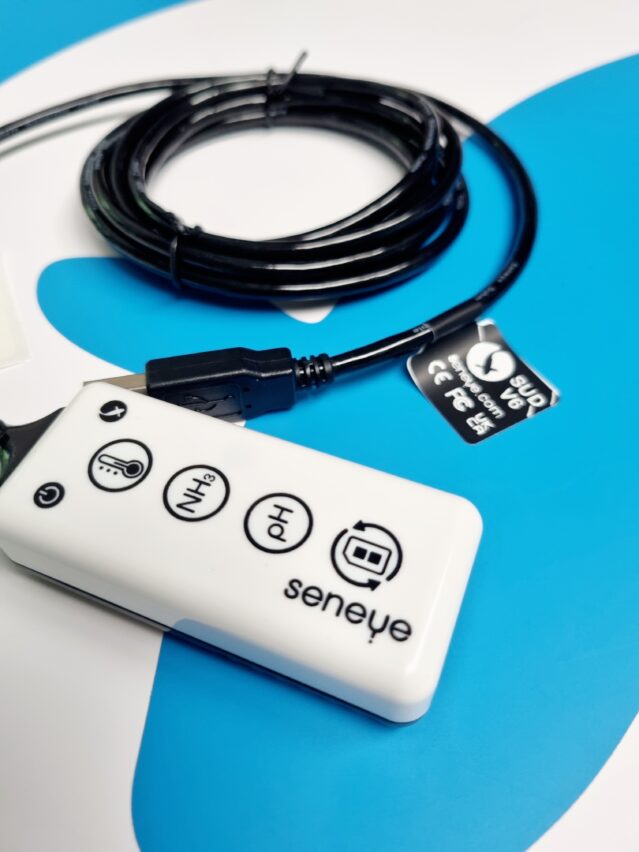 Seneye Ltd started in 2010 by Matt Stevenson with the aim to help save the lives of fish. With his many years of experience in the aquatics industry, Matt developed a system to monitor the water in an aquarium accurately and most importantly in real-time.
Developed to work on an IOT cloud-based system, Seneye uses optical sensor technology to send live regular readings of PH, NH3 (free-ammonia), temperature as well as PAR, LUX and kelvin directly to the customer's laptop or phone. This allows the user to monitor the tanks from wherever they are in the world and crucially be pre-warned of any potential issues due to a change in parameter levels.
Seneye is a patented system with devices being produced and used for over 13 years. Not only are they used in thousands of domestic UK home aquariums, but in over 20 countries across the world as well as in Aquaculture, research facilities, universities and SeaLife Centres.
We have been working with Matt since the early stages of Seneye's development, producing the plastic casing and components inside the device. Today, this still forms their existing structure and make-up of the device. We currently have several projects underway, sharing a passion to improve and develop new products and solutions.
Seneye are proud to manufacture with us, thanks to our high quality, excellent communication and versatility to meet their ongoing needs.
"Having been involved in precision manufacturing using plastic parts for over 20 years, I have chosen to work with B&W as their know-how, flexibility and responsiveness have allowed my companies to rapidly bring new products to market"
Matt Stevenson, CEO, Seneye
Here at Bowles & Walker we like to work closely with our customers so that we can build a great working relationship. This allows us to be flexible and anticipate customer requirements. For more information about our services please call us on 01953 885294 or email info@bowles-walker.com. We would be happy to work with you on your journey to create products, reduce costs and support UK manufacturers.