19/04/2021
New Machine, Larger Products!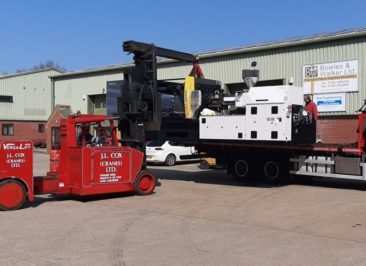 Our new 400T Borche plastic injection moulding machine has been delivered and commissioned at Bowles and Walker.
On the day of arrival there was much excitement as this has been the largest machine that Bowles and Walker have had delivered to date, its installation went smoothly and it will be fully operational shortly.
The much-anticipated arrival of the new Borche Bi400 enables us to offer our new and existing customers an increased range of production capability, providing shot weights of up to almost 2000g, giving customers much larger products than they have ever been able to receive previously.