09/06/2022
Photovoltaics, The Energy Future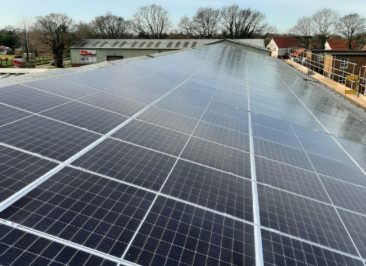 As part of Bowles and Walker Ltds ongoing sustainability plan we started a new photovoltaics initiative in 2021. Our aim is to become carbon neutral by 2040. We have now concluded the first phase of our new program, completing a massive 244% increase to our photovoltaic systems. This has brought our photovoltaics from a 33KW system to a 113.6KW system.
The project was carried out with two amazing local companies, our energy partner Indigo Swan and solar installation specialists PowerDifferent who installed and now manage our system.
This increase in photovoltaics has reduced our energy usage by almost 40%, and will bring savings of approximately 65,000 KWh annually, taking us many steps closer to our final goal of being carbon neutral.
We will be commencing our second phase of our sustainability program in the near future during 2022/23. This will further investigate photovoltaic installations, wind turbine generators and other innovative technologies as they become available.