01/11/2023
ShrinKit Ltd – Switched to Bowles & Walker and Never Looked Back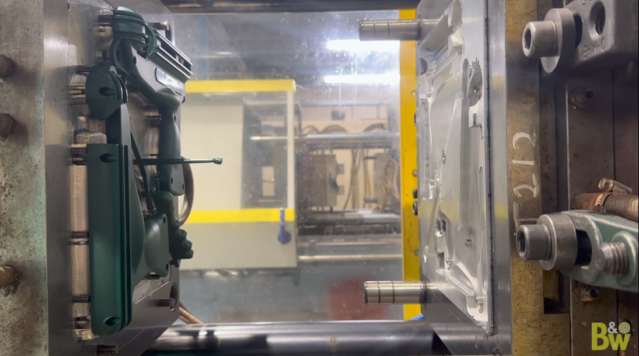 ShrinKit Ltd is an integrated design and manufacturing company. They specialise in the development and production of handheld gas shrink guns for the shrink wrapping market.
They were established in 1980, formerly Michael Greengrass Developments. Since 2000, the company changed its name to ShrinKit Ltd and began selling its systems through various distributors across the UK, Europe and the rest of the world.
In 2008 Bowles and Walker started working with ShrinKit when they moved their tooling to us. They decided to move from their previous moulders as they were experiencing issues with the standard and consistency of existing parts. With close communication and some trial production runs, we carried out some modifications to the tooling.
This meant we could start manufacturing the ShrinkIt gun to the exact needs required. Thanks to our flexible approach, we helped ShrinKit keep their costs down by producing several small runs each year.
We also hold a quantity of their stock in our warehouse. This allows us to run larger batch sizes so ShrinKit can access their products straight away when needed and also keep the price down.
Today, we continue to work with ShrinKit, helping them produce their high quality and reliable shrink gun systems.
"Bowles and Walker have been supplying us with injection moulding parts for over 15 years. Michael and his team are always on hand with their expertise and knowledge, looking forward to working with them for many more years to come." Mark Greengrass, Company Director, ShrinKit
At Bowles & Walker we believe that even if you've previously had a challenging experience with moulders, we provide a consistent and reliable service. We pride ourselves on our high quality assurance, responding to your product needs and providing flexibility to accommodate your requirements.
For more information about our services please call us on 01953 885294 or email info@bowles-walker.com . We would be happy to work with you on your journey to create products, reduce costs and support UK manufacturers.
For information regards ShrinKit, please contact them through their website: https://shrinkit.co.uk