03/01/2023
Wishing a Happy and Positive New Year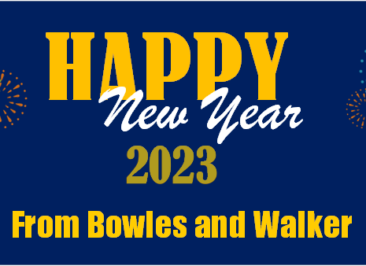 Happy New Year from Bowles and Walker , it is our first day back and everyone is in good spirits, looking forward to the year to come.
We have had a good start to the year with plenty of projects to be getting on with, the launch of our new website coming online soon, the upcoming completion of our wind turbine project due to finish towards the end of February, and the variety of upcoming conferences, meetings and sessions from the GNGM, Buy Local Norfolk, Breckland Council and others as the year progresses.
At Bowles and Walker we are looking to make 2023 a year to re-vitalise our facilities and solidify plans for our site and business for the future years to come.
Our aims will be to continue our Net Zero aspirations, increase the optimisation of our existing operations, and become a more recognised moulder in the East Anglia area, making sure we are recognised for our environmental, quality and flexible work abilities.
We also aim to educate more people about the plastic injection moulding industry, encouraging more thought towards plastics. Even though plastic has a bad reputation in today's world, plastic materials are vital to many industries and without it they would be unable to function. It is only when plastic is discarded in inappropriate ways that it becomes a problem with no place in the environment.